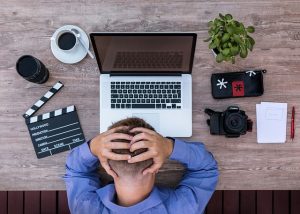 You know those banners that are on the bottom of most web sites you go to? You know, those annoying banners that block content because you refuse to accept any cookies? If you're like me you find those things annoying and wish you didn't have to deal with them.
So last night I decided to join the herd and install the code on two of my sites. I didn't want to do it but due to laws in the European Union, any web site that expects to work in Europe is supposed to have them. In fact if what I've read is true, they will get stricter as time goes by. At the moment a site must inform the visitor that they set cookies. In the future they'll have to state what cookies and give you the option to opt-out.
As a visitor to many sites, this sounds really good on the surface. I don't want to be tracked or to have the site do things to my browser just because I don't know what they are doing. More info is usually better. If you agree with me, step back a second and imagine every site you go to requires you to tick a box, or maybe tick several boxes to choose what cookies you'll accept before you actually get to the info that you're searching for. The imagined hassle is incalculable.
As a web designer I don't even know how I'll deal with the ability to allow visitors to opt-out of certain cookies and opt-in for others. I guess I'll probably have an "accept or leave" mentality to the whole thing.
My guess, if the past is any example of what will happen with these banners, someone will find a way to simplify it. Maybe have a plugin for your browser that you will configure ahead of time and maybe you won't see or have to deal with them again. Only time will tell though. In the meantime, sorry for the banner. I will tell you that the cookies on my sites give me any information except to keep you logged in or data for my stats program, and the stats programs are nothing more than counting visitors, it doesn't track you once you leave the site.