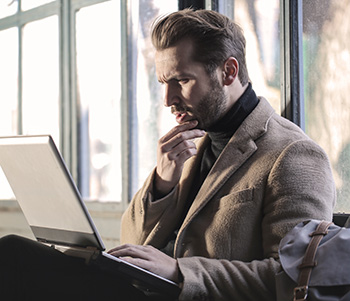 So this article isn't considered click-bait, the site I'm talking about is Creative Market.
Sometimes I wonder why I seem to be the last to know about certain styles and trends. It's not just in daily social life, but it appears that my lack awareness extends to what's happening on the web. I was probably the last person to actually sign up for Twitter that I know of, Instagram was just a peripheral site that I didn't see a need for, and what is Snapchat anyway?
It's funny because on some levels I'm the first to adopt some technologies and sites. Maybe an example could be Reddit or to a lesser degree, Digg. I had been on Digg—you all remember Digg?—before it tanked, and on Reddit when it was just starting out. So I don't think I'm a lost cause, just maybe just a little too unaware.
This seems to have changed once I started working on this site. The need to find content to write about has me going everywhere on the web just to find something interesting and artistic. Most of what I find is just static that I have to weed through usually without success. The result of this is that I find myself signing up to sites that earlier I wouldn't have in the hope that I can read an article or find out about an artist. The best case is that maybe it will excite me enough to write about it or them.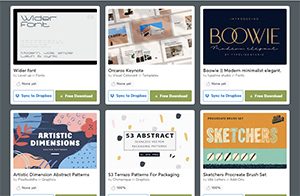 Creative Market is new to me, and I don't think before this kennethcurtis.com that I would have even stopped by to find out what it's about. I think the name of the site gives me all I need to know, and in all honesty, I won't spend money on art found on the web. There's too much of it, and I don't think I've seen anything that I felt strongly enough to purchase.
This morning on my Twitter feed I found a link to free stuff to download. Free is good even if I don't need whatever it is kind of fun to see what's being given away. So I decided to give Creative Market a try and signed up for an account. I have no idea if the site is good, and I'm not advocating anyone else sign up, but at least I've found another resource for kennethcurtis.com.
Free stuff from Creative Market.
Let me know if the site is a spammer or it is good. I'd also like to know of any other resources that I maybe have missed out on.