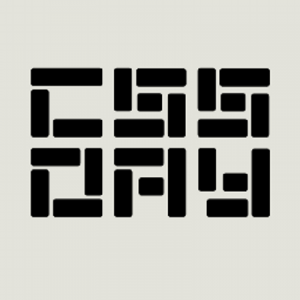 As a web designer and almost a frontend developer I am always interested in hearing what established web designers are doing. This year in Amsterdam, NL the world of CSS designers/developers came together to discuss what else? Cascading Style Sheets. I guess to most non-web people this may not sound like the most fun place to be, but to me I can only hope someday I'll be able to partake in the festivities. I sometimes feel that I'm all alone when it comes to working on the web, mostly just me and my computer. The thought of mingling with like-minded people would be great fun. Officially, the conference is over, but according to the web site, https://cssday.nl/2019
"Make no mistake, this is an advanced conference. We ask our speakers to treat CSS and UI topics that they themselves, as well as the attendees, can geek out on."
Some of the speakers that were featured were some of the designers
that I follow in some form or another. On Twitter I've come to admire Sara Soueidan who was the MC for one of the days. It would be nice to see her in person if only to be able to visualize who it is I'm following.
One of the other speakers, Rachael Andrew, is someone that I would watch on Youtube quite a bit.
The conference is over, but now the videos will start to emerge. The first one that saw was the recap of the conference. I've included it here. The thing is, is that the recap isn't anything that you'll learn from. If you're interested in learning what was talked about, stay tuned for more videos. Or go directly to the source on Youtube.
CSS Day 2019 + UI Special took place on June 13th & 14th, 2019, in Amsterdam. With 430 attendees we were once again completely sold out.